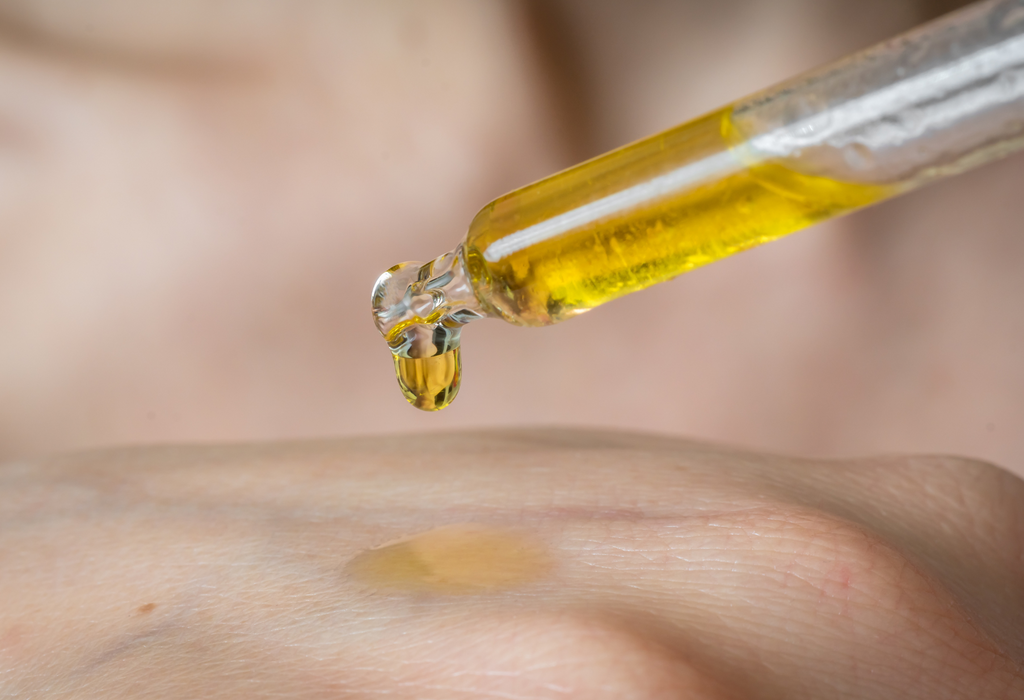 Aug 22, 2022 - 1min read
All About Carotenoids: Topically Applied and Nutritional Skin Protection
Are you looking to achieve gorgeous, glowing skin? 
Supplementing your skin with carotenoid-rich, organic plant oils may be your answer.
What are carotenoids?
Carotenoids are a type of antioxidant that are fat soluble, plant-based pigments which give fruits and vegetables their yellow, red and orange colors and are also responsible for the beautiful, vivid colors of many tropical fish and birds.
In humans, carotenoids are mostly found in the skin's outer layer, the epidermis, where they act as a protective layer to defend skin against things like ultraviolet radiation from the sun and pollution.
According to Takashi Maoka in his 2019 article titled "Carotenoids as natural functional pigments":
"Carotenoids are the most widely distributed pigments in nature and are present in photosynthetic bacteria, some species of archaea and fungi, algae, plants, and  animals."
Humans and other animals generally can not make carotenoids on their own and must obtain them through diet or topical application. 
Topical application of carotenoids via botanical oils has been shown to be a successful way to deliver carotenoids to the skin. 
Carotenoids have also been shown to reduce skin roughness when applied topically.
Deeply nourish and balance your skin with Oasis Body Oil, which contains fresh botanical ingredients that are rich in natural carotenoids.
Oasis Body Oil's formula is naturally rich in carotenoids via:
1. Rosehip Oil which is rich in five carotenoids including α-carotene, lutein, zeaxanthin, cis-lycopene, and trans-lycopene
2. Seabuckthorn Seed Oil which is rich in β-carotene
3. Red Raspberry Seed Oil which is rich in carotenoids, including zeaxanthin, β-carotene, lutein and cryptoxanthin
Try carotenoid-rich Oasis Body Oil today for happy, glowing skin that feels as good as it looks.
References:
1. Higdon, Jane, Ph.D.. "Carotenoids." Linus Pauling Institute. 2004. Web. Accessed 5 July. 2022
2. Balić A, Mokos M. Do We Utilize Our Knowledge of the Skin Protective Effects of Carotenoids Enough? Antioxidants (Basel). 2019 Jul 31;8(8):259. doi: 10.3390/antiox8080259. PMID: 31370257; PMCID: PMC6719967.
3. Maoka, T. Carotenoids as natural functional pigments. J Nat Med 74, 1–16 (2020). https://doi.org/10.1007/s11418-019-01364-x
4. Medveckienė B, Kulaitienė J, Jarienė E, Vaitkevičienė N, Hallman E. Carotenoids, Polyphenols, and Ascorbic Acid in Organic Rosehips (Rosa spp.) Cultivated in Lithuania. Applied Sciences. 2020; 10(15):5337. https://doi.org/10.3390/app10155337